SHAFT GROUNDING / SHAFT EARTHING DEVICE / CARBON BRUSH HOLDER
In addition to Carbon Brushes, we are a Shaft Grounding / Shaft Earthing Device (Carbon Brush Holder) Manufacturer in India. Highly professional establishment with improved and new theme of International Business in the Carbon products and Motor Parts like OMNISCIENT is generating good response from the international market. We stand ahead in this line on the basis of quality, reliability and durability of our products.
We serve in the industry like Wind turbine, Railways, Oil & Refineries, Defense, Steel Companies, Cement Plants, Cable Manufacturing Companies etc…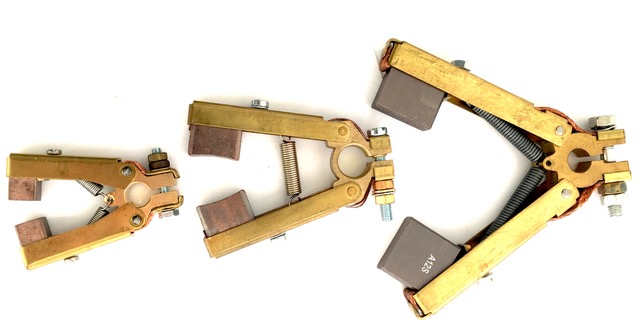 Wide range of Brush Holders
The most commonly used types are available from stock. Thanks to independent and international purchasing, we can offer you a wide range and a fair price for these products. As the amount of types is extremely large, we cannot mention them all on our Catalogue. But feel free to send us a sketch, picture or sample, and we will find the closes match.
Special services
If desired we are able to modify, overhaul and upgrade existing brushholder assemblies for you.
New designs
Manufacturing of new assemblies, at client specifications, is also possible.